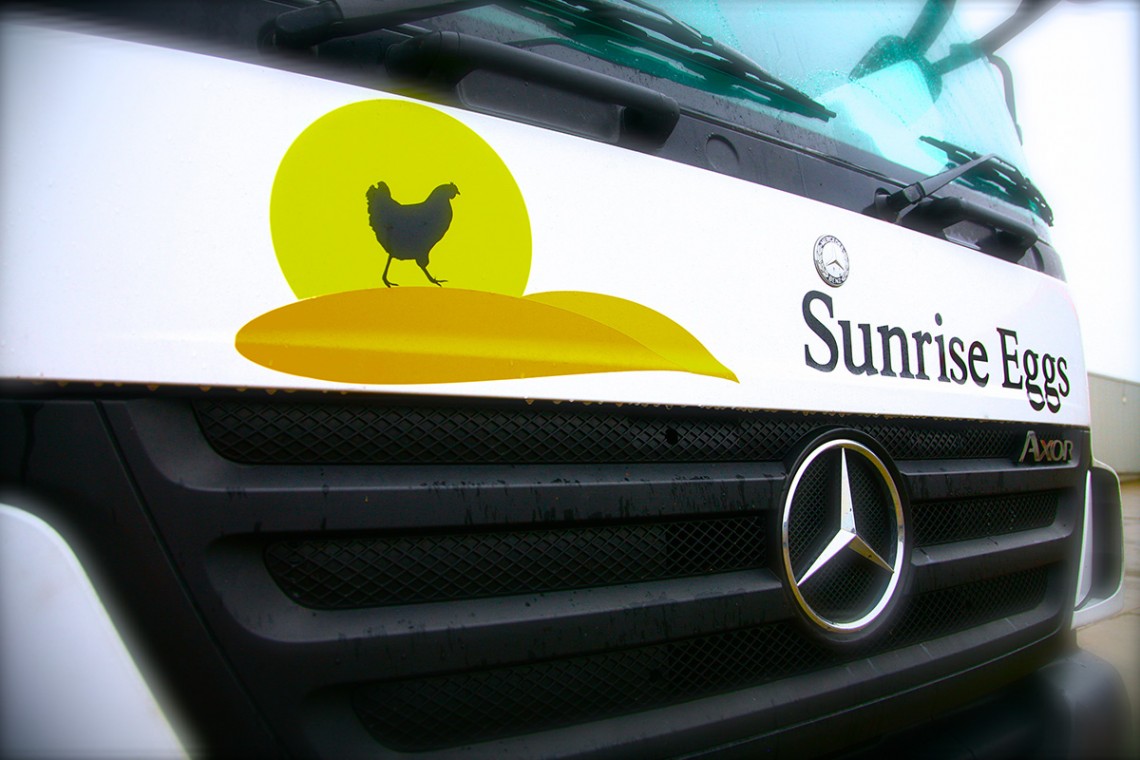 We're spreading the word…our new livery has been hitting the road over the last few months.
The vehicles carry our locally produced Perky Peckers Free Range brand as well as Leicestershire, Shropshire, East Anglian and Midlands Farms Free Range, and Fresh 'n' Tasty, Big British and Big Ten enriched colony eggs to customers all over the country.
So when you see the Sunrise Eggs logo on the road, you'll know that the tasty, fresh and healthy eggs, produced by happy hens living in great environments, are on their way to a major retailer, independent outlet, or foodservice supplier.